Djevojke, žene, djevojčice, muškarci. Svi vi. Danas vam pišem posebnu priču, najiskreniju. Priču koju sam morala prvo sebi ispričati, priču koju sam morala prvo ja razumeti, priču koja me je umalo koštala psihičkog, fizičkog zdravlja, braka, druženja… Ma, svega!
Nedavno sam na YouTubu dobila vrlo ružan komentar: "Marš u sobu, debela si! Ne snimaj dok ne smršaš!"
Odrasla osoba je to napisala…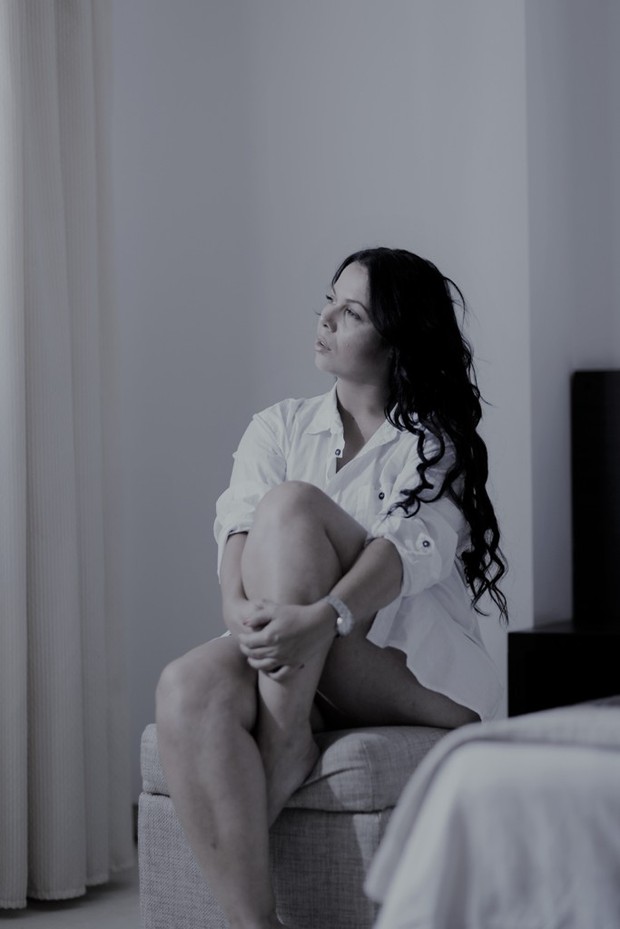 Kao i uvek, obrisala sam komentar jer sve što je ružno, uvredljivo brišem i nastavila sam da čitam dalje. U prvim minutima te reči mi nisu izlazile iz glave. Prošli su sati, noć, došlo jutro, a sam i dalje mislila o tom ružom komentaru. Evo, i posle par dana mislim o tome i pišem vam uz prvu jutarnju kaficu. Danas je dan da se na neke stvari stavi tačka i krene dalje! Dan, kada ću vam pričati o mojim emocijama, problemima, tajnama koje nikada nikom nisam ispričala, o bolu koji sam proživljala i satima plakala. Pišem vam o danima kada sam mrzela sebe, mrzela toliko da se nedeljama nisam ni ogledala u ogledalu.
Danas je dan kada od srca zahvaljujem osobi koja je napisala komentar. Pokrenula je u meni lavinu osećanja, jačinu i neverovatnu inspiraciju.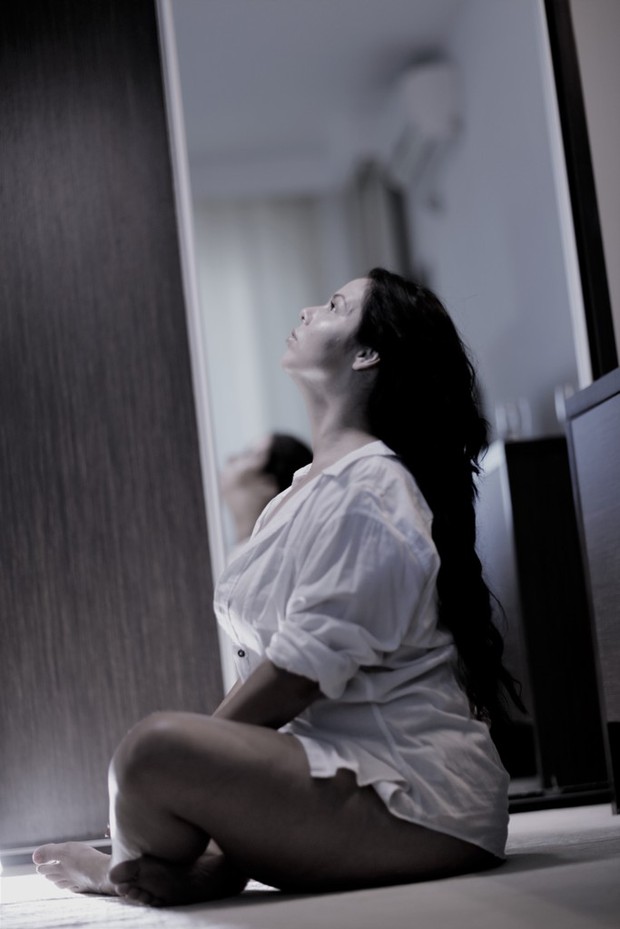 Imam 15 kg viška. Debela sam i dugo sam zbog toga bila strašno nesrećna. Posle porođaja u nizu stesnih situacija ja sam se ugojila. Pre nekoliko godina sam saznala za problem zvani štitna žlijezda, faking hashimoto i još niz ostalih glupih zdravstvenih problema. Za ovu priču nebitno, ali moram da spomenem. Činjenica je da osam godina mučim sebe raznim dijetama, izgladnjivanjima, pa prejedanjima, sve u cilju da bih bila srećnija. O Bože, kakva zabluda!
Imam divnu porodicu, sjajne prijatelje, radim posao koji volim, ljudi me vole. Uh, ja sam godinama bila nesrećna!? Kako bih voljela da vratim vreme i da razmišljam kao sada.
Da se razumijemo i dalje ću se truditi da smršam, ali ne zbog nekog tamo, ne zbog toga da bih bila srećnija, već zbog zdravlja i sebe. Samo ću sada ići polako, bez žurbe, totalno opušteno.
Naučila sam posle duge emocionalne borbe da volim sebe, ovakvu kakva sam. Sa kilogramima, celulitom, svim manama.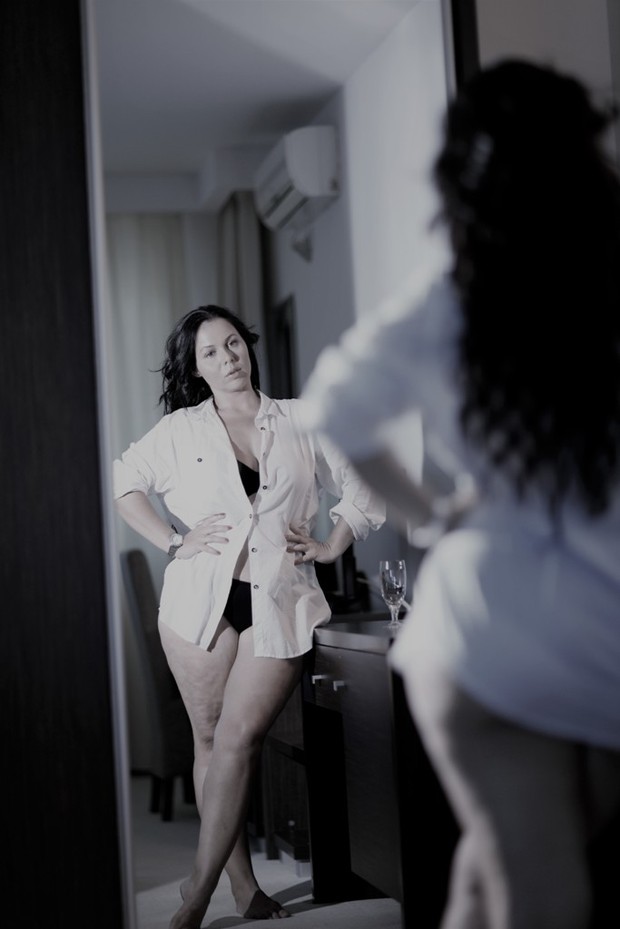 Niko me od mojih najbližih zbog toga nije voleo manje, ali moja nevoljnost, nezadovoljstvo, negativnost mogla je sve da uništi.
Vraćajući godine unazad, shvatam koliko sam toga propustila. Koliko lepih trenutaka sam preskocila krijući se od drugih, od sebe. Evo, sve ću vam isprićati.
*Punih šest godina nisam otišla na bazen, jezero, rijeku sa svojim prijateljima, djetetom, suprugom zato što sam debela! Ostajala sam kući uz neki glupi izgovor.
*Propustila sam rođendane, venčanja, bitne trenutke dragih osoba. Ostajala sam kući i tešila sebe opet glupim izgovorima. Najgore od svega, počela sam i sama da verujem u to! KAKVA GLUPOST!
*Dugo sam nosila samo crnu garderobu jer sam mislila da će se u crnom manje videti kilogrami (situacija sa većim konfekcijskim brojevima u Srbiji je katastrofalna).
PUSTIO KĆERKU DA SE UDAVI: Nije dozvolio spasiocima da je spase iz potpuno KRETENSKOG razloga!
*Da li znate da sam još 2012. godine probala da snimam za YT, ali sam prekinula zbog viška kilograma.
*Oduvek sam želela da slikam svoje odevne kombinacije, nisam zbog kilograma.
*Skoro dve godine nisam imala nikakav (čitaj NIKAKAV) kontakt sa mojim divnim suprugom. Toliko sam mrzela sebe da sam mislila da će me i on mrzeti. Da će prestati da me voli. Zbog kilograma! Umalo me nije sve to koštalo braka, jer kao što rekoh postala sam negativna, asocijalna.
Ja koja sam uvek bila najduhovitija, nasmejana, pozitivna, sunce, pretvarala sam se u mrak. Gubila sam unutrašnju lepotu, gubila sam sebe.
Zbog silnih rigoroznih dijeta počela sam gubiti i zdravlje. Skoro, pa sam ga izgubila. Prošle godine u ovo vreme nisam imala imunitet, ni snagu. Nema koji virus me nije napao, alergija, upala pluća, kandida. Još uvek se nisam skroz oporavila. Tada sam shvatila da sebe moram prihvatiti ovakvu kakva sam trenutno i da je zdravlje najbitnije. Godinama sam 24 sata mislila samo o tome kako da smršam. Nisam jela redovno, nekada samo jednom dnevno. POGREŠNO!
Možda ću smršati, možda i ne. Znam da nikada više neću izgubiti sebe i svoju unutrašnju lepotu. Nikada više neću dozvoliti da me neki komentar, neko pitanje vezano za kilograme zaboli. Da se zbog toga neću smejati!
Živimo u svetu u kom mediji, Instagram, modna industrija diktiraju pogrešne vrednosti. Živimo u svetu gde se zaboravlja da se živi, proživljava, pamti. Živimo neke druge živote, a naše zaboravljamo.
Živimo u svetu gde su ratovi, nesreće, besparica, bahatost postali normalna stvar. Gdje žene umiru od raka, a djecu lečimo sms porukama, a nekome smetaju moji kilogrami. Ma, daj!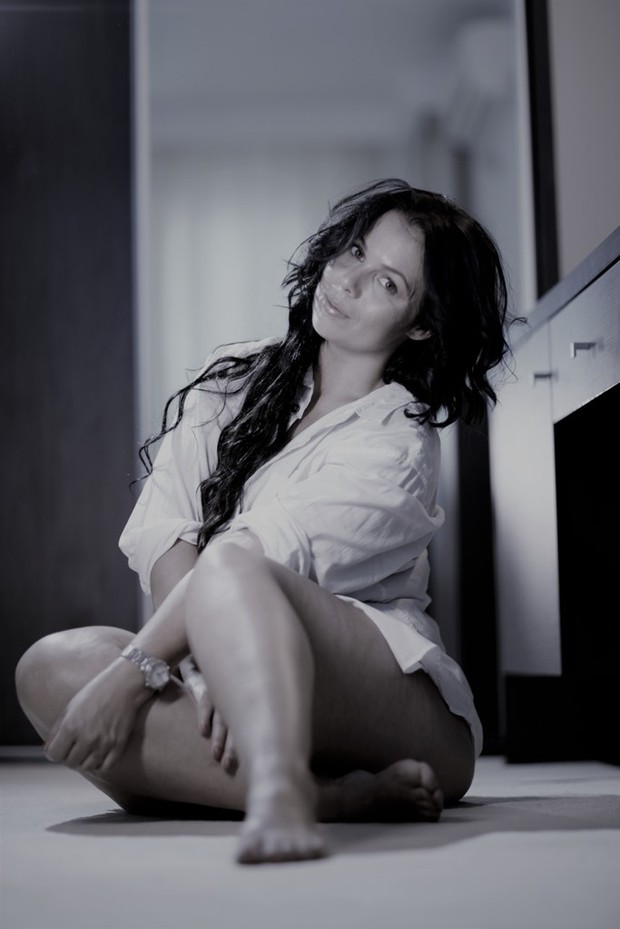 Sa svojih 37 godina reći ću vam sledeće:
Život je jedan, godine lete. Nemojte dozvoliti da vam male stvari uzmu velike!
SREĆA NE ZAHTEVA MRŠAVOST, NITI DEBLJINA PODRAZUMEVA TUGU!!! (rečenica koju sam pročitala negde i koju svaki dan ponavljam)
Volite sebe i svoje mane. Zapamtite, niko nije savršen. Osmeh na lice i glava gore!
Ja sam konačno srećna, u svom nesavršnom telu sa svojim pozitivnim stavom. Nadam se da si i ti. Ako nisi, nadam se da ćeš biti i da će ti ova moja priča pomoći.
*Hvala mom prijatelju i sjajnom fotografu Dejanu Nikoliću, jer je uspeo da na fotografiju prenese moja istinska osećanja.